I didn't think to take pictures as I went, mostly because I do this often enough that most of it is old hat. I'll try to remember next time.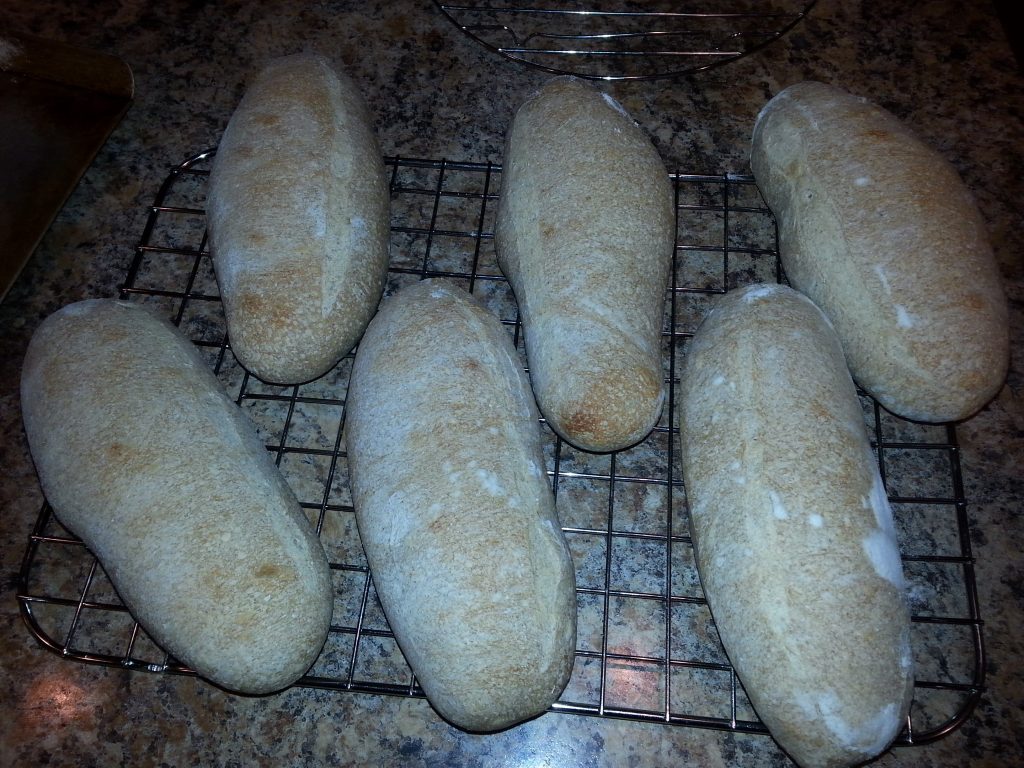 Poolish, equal parts by weight of water and flour, with a bit of starter, isn't that profound to look at. Here's a picture of a poolish from a couple months ago, they usually look something like this.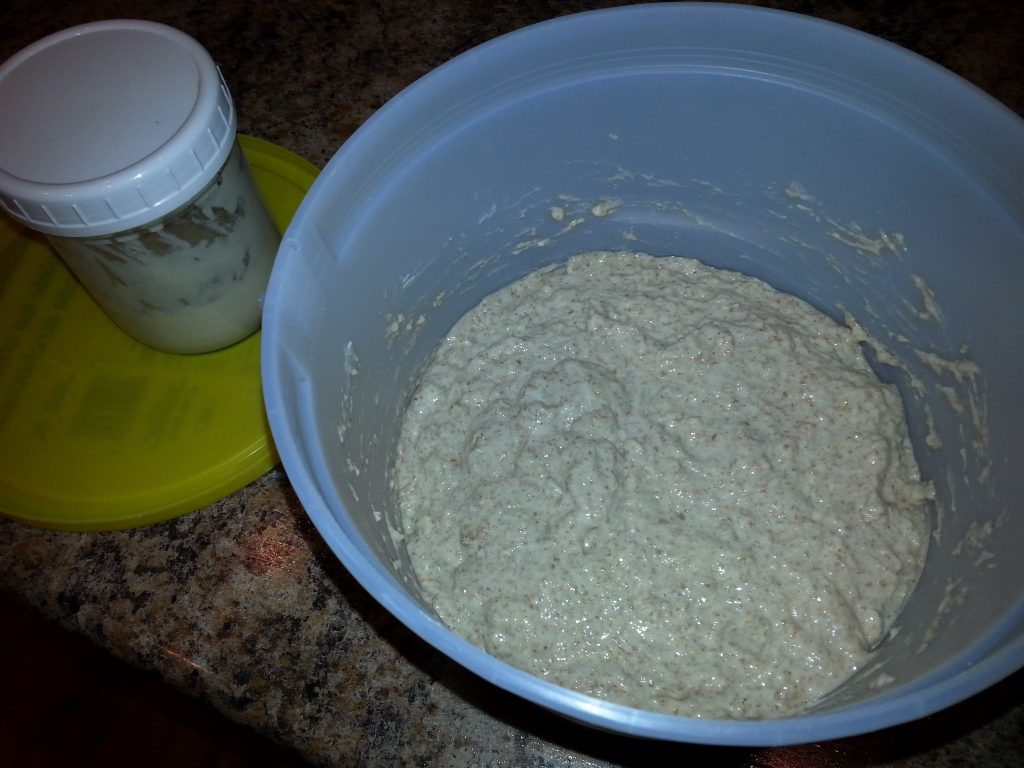 I started the poolish yesterday morning for today's bread with
500 mL room temperature water
100 gm rye flour
200 gm whole wheat flour
200 gm white bread flour
25 gm starter
As I recall I'd slept in, so started it around 11:00 AM. I like my poolish to rest for about 24 hours, so it's just as well I went back to bed this morning for a nap and started the bread at 10:30 AM.
I poured the poolish into the mixer, then added
1 heaping tablespoon of table salt
300 gm of white bread flour (I usually add it in smallish amounts until the dough has the consistency I want)
I put this back in the bucket and let it rise for about three hours, then turned it out, cut into six pieces of 220-225 grams, then shaped into oblongs. I don't bother knocking it back too much, the shaping will take care of it.
I laid them out on floured couches ('kooshes', not sofas — medium-weight linen clothes I use for this purpose), packed snugly together so that when they rise and want to grow they have to go either 'up' or 'out' (longer), rather than spreading (I didn't want 'wider').
Pre-heated the oven to 450F (230C) and put the loaves on a baking sheet. I have other uses for the oven today that mean I can't take the time for oven tile. I baked them for 20 minutes then turned the pan and gave them 5 minutes more… they could've used a few more minutes to get some more color, but they'll do.
This is quite a soft sourdough loaf. Dense, as you might expect, but the flavor is reasonably well developed.
I got a fair amount of oven spring, approximately doubling the height of the loaves in the oven. However, I did have a mishandling/misshaping error that left the loaves a little weak on the underside. I need to stop being so timid when cutting the loaves. I just barely (1/8″-1/4″?) broke the surface of the loaf, I really should be going deeper than that.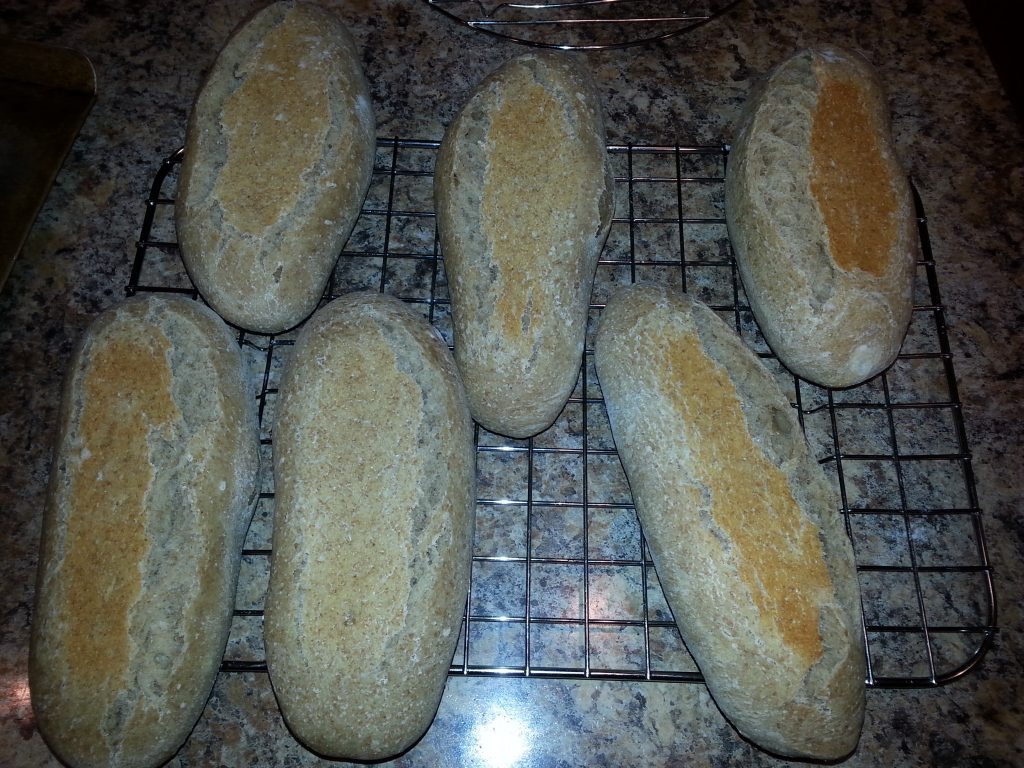 That's okay, even though I've got the photographic evidence, the physical evidence will be destroyed in a day or two.